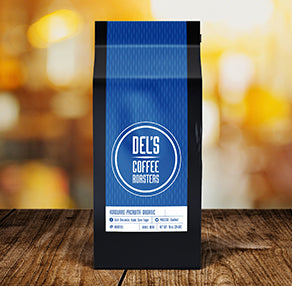 Del's Choice
Not sure which coffee to get...
Having trouble making up your mind...
You believe variety is the spice of life...
You like surprises...
All are great reasons to pick Del's Choice! Let me pick a coffee for you.  I will choose a single origin or a blend from my current offerings and ship it to you. Also, if you want more than one bag, I will provide a variety for you.